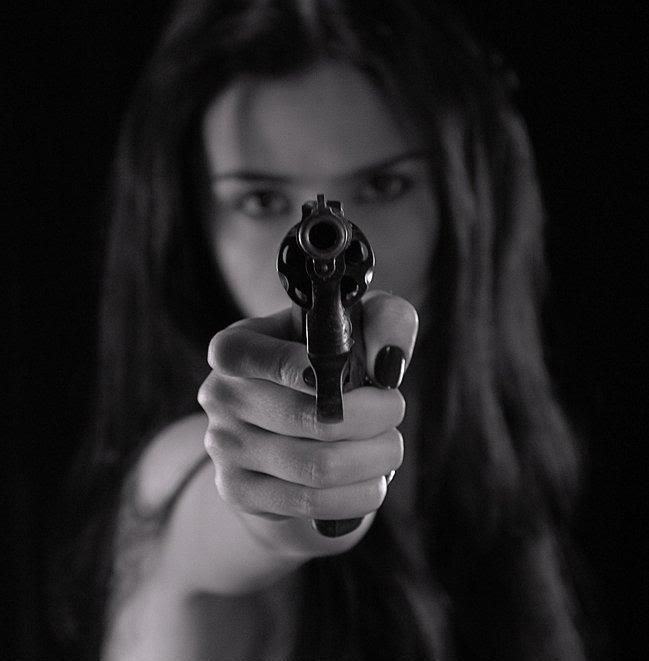 As we have said time and time again on ConcealedCarry.com, breaking into a home in gun-adoring Texas is always a recipe for a very bad day. An incident in Houston Texas between a woman and a home invading teenager is more proof of that statement.
This shooting occurred in the early morning hours of Sunday, November 26th in the 300 Block of Houston's North Vista St. The woman said in her statement to police that she was home alone at the time of the break-in and that there were several people involved with pushing into her home.
After the woman had figured out there was something going on, she armed herself and noticed that the young men who broke in were hiding behind a sofa. Luckily for her, the resident figured out that they were there and upon one of the criminals poking their head above the sofa, the woman shot him square in his exposed dome.
Following the shooting, the other teenagers ran off as fast as they could. The woman then called the authorities who came to take the shot criminal to the hospital. He was last noted as in critical condition but is expected to survive.
It is currently unknown if this incident is at all connected to the 4 teenagers who jumped a retired Marine only to get lead in return, but it should be noted that both incidents involved teenagers and occurred only 3 miles apart.
Regardless, it seems that folks in this area are prepared to defend themselves in the event crime wriggles its way into their lives and the local police are more than happy to see upstanding citizens defend themselves properly in Houston. Harris County Precinct 4 Constable Mark Herman stated regarding the incident. "It's just good business."
The woman who shot the invader is not likely to be charged for the shooting.
What do you think of this story? Are you prepared to stop a threat like this if it comes into your life? Let us know in the comments below.