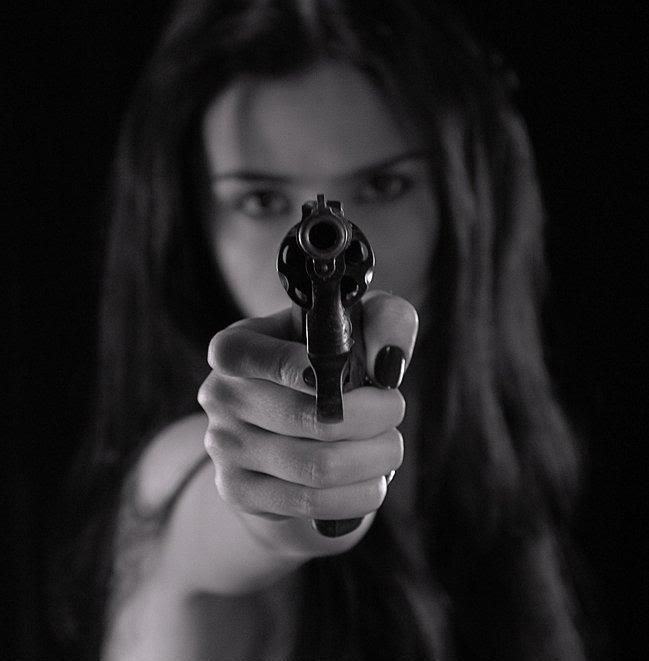 Domestic violence is still sadly prevalent in the United States in this day and age, but every so often rather than the tragedy of a string of abuse going unanswered a woman will defend herself and show that she will not put up with being consistently assaulted. That's exactly what happened in Houston, Texas last week.
In the early morning hours of last Thursday, April 12th, police responded to a domestic violence call from the 500 block of Seminar in Houston.
Police quickly made their way to the scene, but by the time that they arrived the action had already occurred.
As authorities entered the apartment complex the call came from, they walked to the front courtyard and there they saw a husband and wife together. The wife was holding a firearm and the husband was laid out on the ground, bleeding out of bullet wounds in his arm and abdomen.
The woman had allegedly used the firearm in self-defense following an abusive attack by her husband. As he attacked her, the woman grabbed the handgun and shot her husband 7 times in total.
The husband was quickly rushed to a nearby Houston hospital but the sheer trauma suffered and blood loss was too much for him and he passed away in the hospital.
As for the wife, the police will continue to look into the case but at the time of writing this article, there were no reports that suggested the woman would be seeing any jail time for the shooting.
What do you think of this story? Do you know the steps to adhere to when notifying law enforcement as a concealed carrier? Hit the above link to see the facts regarding that in case a situation like this should ever happen to you and you need to know your rights.